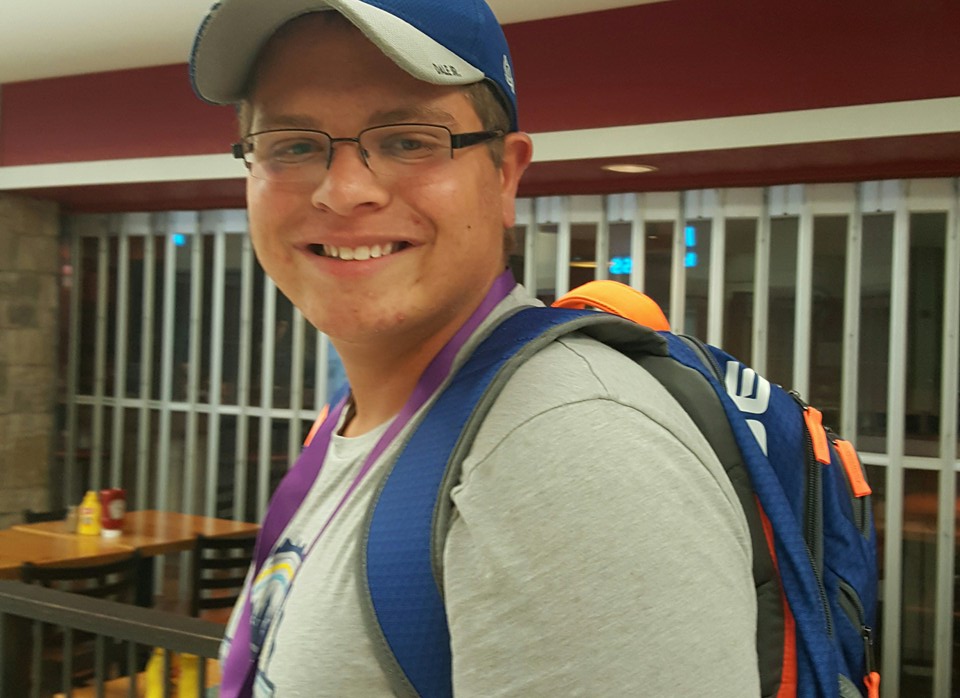 I'd like to introduce you to my 17 year old son Cauy (pronounced Coy). Like many young men his age, Cauy enjoys sports, including basketball, golf (he's got a pretty good swing) and, of course, Cardinals Baseball. He has an outgoing personality and is not shy by any means. Cauy is an animal lover as well, raising rabbits for 4-H, and spending a great deal of time volunteering for PALS. He is very caring and compassionate with humans as well and enjoys meeting new people and helping others whenever he can.
In addition to the trials of a typical teenager, Cauy deals with epileptic seizures and some learning difficulties caused by Tuberous Sclerosis Complex (TSC), a disease that causes lesions on the brain and other vital organs. His seizures are often so severe that Cauy must be flown to Children's Hospital by Life Flight. Cauy has undergone three brain surgeries in the past year, leading him to miss 25-30 days of school. As difficult as it may be, Cauy doesn't let this disease stop him. He is active in Special Olympics softball, basketball, golf, and track, attends SOAR summer camp through Community Living, Inc, is an outspoken advocate for those with Autism and TSC, and is gearing up to try out to be a Global Speaker on behalf of Special Olympics. He's pretty amazing… I can't deny it.
Ten years ago, his mother and I started a fundraiser, in cooperation with the St. Louis Cardinals, called "A Cure for Cauy" to raise funds and awareness for TSC. A family can spend hundreds of thousands of dollars on medical costs. I know in Cauy's case, the medical expenses have been well over a million dollars, most likely close to three million over the years. We are very fortunate to have good insurance, and while it's overwhelming sometimes, we are able to pay the expenses that are not covered by insurance. Not all families affected by this disease can say that.
All monies raised go directly to the Tuberous Sclerosis Alliance (
www.tsalliance.org
). Absolutely no money goes to Cauy or our family at all. The funds are used by TSA for research and to help support families with medical treatments, etc.
This year's game is Saturday, September the 9
th
12:05. The tickets have a face value of $59, but sell $26 online vial pay-pal. For more information on Cauy and Tuberous Sclerosis Complex or to purchase tickets, visit www.cureforcauy.com. We hope to see you at the game!